Aberdeenshire Council
Equality and Diversity
Aberdeenshire Council promotes the importance of equality throughout our workforce and builds an equalities perspective into every part of the work we undertake.
In order for our Council to fulfil its priorities and support our communities effectively, it is important to have the right people, in the right place, doing the right thing, at the right time. Integral to this, are the principles that we believe make Aberdeenshire Council a great place to work. This includes working in an environment where we treat each other the way we want to be treated, with equality and diversity at our core. Find out about our priorities and our principles.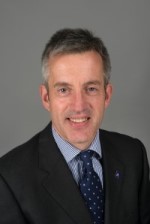 "As an area, Aberdeenshire is rich and diverse in terms of heritage, culture and communities. It is a warmly welcoming and vibrant place that holds its arms open to all, helping people be their best and achieve their potential. Aberdeenshire Council works tirelessly to nurture this and adopt these similar characteristics within our workforce. We support the people who work for us to flourish within an environment they feel respected, valued and accepted. Through this, we can make the most of the diverse backgrounds, capabilities, and people that make Aberdeenshire Council the organisation that it is.
Put simply, in Aberdeenshire Council we treat each other the way we want to be treated; with respect, dignity and acceptance."
(Jim Savege, Chief Executive, Aberdeenshire Council)
Find out how we are fulfilling our commitment to promote equality and diversity across our workforce in Aberdeenshire Council's Equality and Diversity pages