Licensing Standards Officer
Location:

Angus House, Orchardbank Business Park, Forfar, DD8 1AX

Salary:

£27,500 - £30,902 per year

Hours:

36.25 hours per week
This position has expired.
Job Description
Based at Angus House, Orchardbank Business Park, Forfar.
Angus Council is inviting applications from talented, adaptable and enthusiastic professionals to complement our growing legal services team. An exciting opportunity has arisen working with our Legal Services Litigation & Licensing Team, which is offered on a permanent full-time basis.
In addition to joining a talented, supportive and welcoming team within Legal and Democratic Services, the post also offers a competitive salary and all the benefits of working for a public sector organisation, including flexitime and entry to the Local Government Pension Scheme.
Angus Council Legal and Democratic Services is committed to working flexibly and equipment will be provided to support working from home. This post is offered in line with Angus Council's Agile Workstyle 5, whereby you can work from Angus House, up to 1 day per week.
We are looking for applicants with a positive attitude, a willingness to learn, the desire and ability to work collaboratively and become a key team member. You will be supported in a collegiate environment and encouraged to develop a full range of legal and other skills to advance your career with us.
The role involves providing guidance and information to interested parties, ensuring compliance by licence holders and providing a mediation service with a view to avoiding or resolving disputes. Therefore, you will ideally have knowledge and experience of current licensing legislation and practice. You will be familiar with working with the public, have good interpersonal skills and you will be able to work on your own initiative.
Requirements
Please refer to job outline, person specification and information sheet for further details and requirements for this job.
In addition, please refer to the "applicant guidance" document when completing your application form and to the "welcome to Angus" document for more information about working for Angus Council.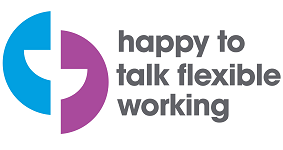 The Individual
We are happy to discuss flexible working during the recruitment process for this position. This means we are open to a conversation about working patterns and the flexibility that is available for this role whilst managing the workload.
We offer a guaranteed job interview to the following people who meet the essential criteria on application for a job:
Those with disabilities, recognised caring responsibilities and care experienced young people. This also applies to our own employees with caring responsibilities, young people on apprenticeships and placements who meet the essential criteria for the job.