Software Programmer, Aerospace Digital Visualisation Suite (Temp) - Aeronautical Training Centre, Ayrshire College - SOA05333
Ref no:

SOA05333

Published:

30/6/2020

Closes:

14/7/2020
Location:

Ayrshire College, Dam Park, Ayr, KA8 0EU

Salary:

£40,515.00 - £43,033.00 per year

Contract Type:

Temporary

Position Type:

Full Time

Hours:

35 hours per week
This position has expired.
Job Description
What is the role?
The Software Programmer will be responsible for establishing and running the Aerospace Digital Visualisation Suite. Duties will encompass writing the program code to link multiple environments (e.g. Computer Aided Design, Product Life-cycle Management, Manufacturing Execution Systems), optimising user interface design and experience, utilising a state-of-the-art immersive software platform to devise, develop and deliver virtual reality (VR) and augmented reality (AR) projects and programmes that offer visualisation solutions in process and production testing to SMEs; maintaining equipment over the project life-cycle, trouble shooting and resolving any problems related to its performance.
Please click on the option to download information on this vacancy to access the Job Description.
Extra information:
The Grade for this post is Grade 3 / Level 11; the hourly rate is £22.20 to £23.58 and the annual salary is £40,515 to £43,033. This post is temporary until 23 December 2022.
This post will work along Applications Specialist – Project Manager. The Suite will be located in the Aeronautical Training Centre, Ayrshire College and will be developed and delivered in collaboration with NMIS. The Suite will support and accelerate SMEs entry into the aerospace sector whilst reducing barriers through collaborative activities. It will be instrumental in current and future labour force skills training.
This post is part funded by the Advancing Manufacturing Challenge Fund ("AMCF") which is a competitive challenge fund being delivered in partnership with the European Structural and Investment Funds Programme 2014-2020, specifically, the European Regional Development Fund, as part of SPRITE.
PLEASE ENSURE THAT YOU DETAIL A MINIMUM OF TWO REFEREES ON YOUR APPLICATION FORM.
Closing date for applications is 14 July 2020.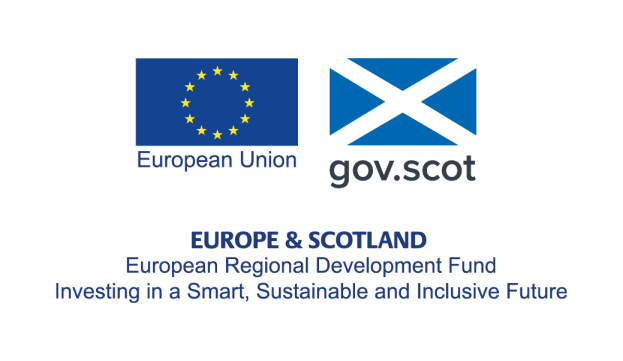 Job Attachments