Social Worker (Adult and Learning Disabilities Team)
Location:

Council Offices Kirkwall Orkney, KW15 1NY

Salary:

£40,608 - £43,054 per year
Advert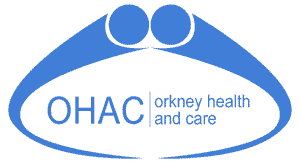 Orkney Health and Care
Adult and All Age Disabilities Social Work Team

Social Worker

35 hours per week
Permanent
£40,608 – £43,054 per annum / £22.25 - £23.59 per hour (including Distant Islands Allowance)

Please note that applications from those wishing to work part time will be considered.

We would like to recruit a skilled and experienced social worker who is energetic, imaginative, and creative, and can make the best use of local resources within Orkney.

You will undertake a range of statutory tasks including co-ordinating and undertaking single shared assessments, risk assessment and risk management and, where appropriate, Carers' assessments. There is also significant emphasis on prevention of hospital admission and on safe discharge planning.

You will work as part of a multidisciplinary team and will support multidisciplinary team members, adults and their families and carers, to balance the complex areas of risk and need with choice and rights. You will also be able to provide advice, support, guidance and if necessary, interventions, should an adult be at risk of harm and in need of protection under the Adult Support and Protection (Scotland) Act 2007 or, Adults with Incapacity (Scotland) Act 2000.

Strengths based social work is at the heart of our practice and as a team, we have fully implemented the Social Care (Self-directed Support) (Scotland) Act 2013 to provide a range of choices to people for how they are provided with support. The successful candidate will work in a supportive, well-established team and have regular supervision sessions.

Travel to our outer isles by boat or plane is part of managing work in our island community.

You should hold a Degree or Post Graduate Qualification in Social Work that allows registration with the Scottish Social Service Council as a Social Worker. You should be registered with the Scottish Social Services Council as a Social Worker, although applications from those currently in process of registration may be considered.

All registered social workers employed by Orkney Islands Council participate in the emergency out of hours social work rota – this includes evenings, overnights and weekends.

This post is subject to membership of the Protecting Vulnerable Groups (PVG) Scheme in respect of regulated work with adults and children.

You should be able to travel efficiently and effectively between work locations within Orkney to meet the operational requirements of the Service.

For a discussion about this post, please contact Cathy Martin, Service Manager, Adult and All Age Disability Services on 01856 873535 2644 or cathy.martin@orkney.gov.uk

Closing date: Sunday 24 September 2023

Please note that interview and relocation expenses will be paid for this post in accordance with Council Policy.